Movie
Upcoming Movie - Brave
17:26
An upcoming movie by Pixar Animation Studios is hitting the screens! =) BRAVE! A synopsis of the movie: Since ancient times, stories ...
An upcoming movie by Pixar Animation Studios is hitting the screens! =) BRAVE!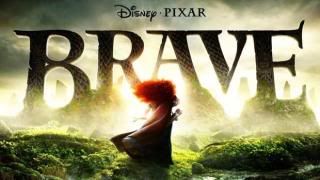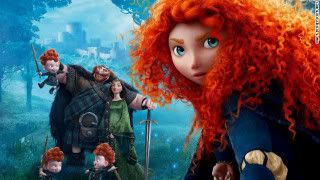 A synopsis of the movie:
Since ancient times, stories of epic battles and mystical legends have been passed through the generations across the rugged and mysterious Highlands of Scotland. In "Brave," a new tale joins the lore when the courageous Merida (voice of Kelly Macdonald) confronts tradition, destiny and the fiercest of beasts. Merida is a skilled archer and impetuous daughter of King Fergus (voice of Billy Connolly) and Queen Elinor (voice of Emma Thompson).
Determined to carve her own path in life, Merida defies an age-old custom sacred to the uproarious lords of the land: massive Lord MacGuffin (voice of Kevin McKidd), surly Lord Macintosh (voice of Craig Ferguson) and cantankerous Lord Dingwall (voice of Robbie Coltrane). Merida's actions inadvertently unleash chaos and fury in the kingdom, and when she turns to an eccentric old Wise Woman (voice of Julie Walters) for help, she is granted an ill-fated wish. The ensuing peril forces Merida to discover the meaning of true bravery in order to undo a beastly curse before it's too late.
Directed by Mark Andrews ("The Incredibles," "Ratatouille," "John Carter of Mars") and Brenda Chapman ("The Lion King," "Prince of Egypt"), and produced by Katherine Sarafian ("Lifted," "The Incredibles"), "Brave" is a grand adventure full of heart, memorable characters and the signature Pixar humor enjoyed by audiences of all ages. The film opens in Singapore theaters on 8 August 2012, and will be presented in Disney Digital 3D™ in select theaters.
There must be a heroine in everyone's life, whether a sister, a dear friend or even your mother. For me, it was my mother. =)
When I was in Primary 1, I wasn't your ideal type of girl. I was the girl who would climb trees, get into a whole load of trouble, and simply be just messing around with my classmates and teachers. Haha. =P Anyway, one day, I was being a douche-bag and annoying my cousin, my auntie and my mother. I was chasing after my cousin trying to catch her in the carpark. [Gosh, how dumb could I be... Lol] Anyway, I tripped over a tree root and my leg landed on the edge of a drain. Oh ya, big flap of skin dislodged from my leg. I just sat there and was momentarily in shock, before 10 seconds later, I started to brawl like a baby. Haha. =X
My mother, unlike my cousin and aunt, remained calm and taking a tissue, dabbed on the blood that was spilling out and carried me to the (our) car and drove to the nearest clinic. The nurse was also positively stunned when she saw my wound. So I was kind of rushed into a room for a mini surgery. The doctor was telling me to calm down while he patched my leg up, giving me no less than 8 stitches. Haha. He said he was quite impressed with my mother, being calm and all, and still able to give my Dad a call about what had happened to me, in a steady voice. Haha. So ya, after getting my stitches, I was sent out again and I cuddled in my Mother's lap.
Even though it may seem like a small incident, but to me it was a great deal. To me, my Mother is the greatest heroine I can ever have. Not to mention all the situations that have happened throughout the years in my life. My Mother will always be the one to look out for me no matter what. She is my heroine and my guardian angel. I love you always, Mom. =)
So who is the heroine in your life? =) Give a shoutout to Nuffnang and you may stand a chance to win one of the 80 pairs of tickets that they are handing out! Toodles y'all, I shall keep my fingers crossed and hope that I am one of them too. Heh. So ya, a trailer for you guys! =)
Catch Disney • Pixar's BRAVE in cinemas this 8 August 2012 and like the Official Walt Disney Studios Singapore Facebook Page, follow the @disneystudiosSG and subscribe to Official Disney Studios Singapore YouTube Channel!