Holidays
Taiwan
Day 4: Chiang Kai Shek Memorial Hall 中正紀念堂 > Taipei 101> Sun Yat Sen Memorial Hall 国父纪念馆> Raohe Night Market
16:03
Woke up late, as usual. LOL. Anyway, we had brunch at Ximending, a random Japanese restaurant that we stumbled upon. Cause we were freaking ...
Woke up late, as usual. LOL. Anyway, we had brunch at Ximending, a random Japanese restaurant that we stumbled upon. Cause we were freaking hungry already. HAHA!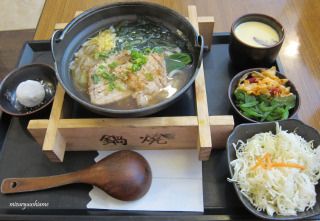 My set meal Udon!


His set meal Chicken Karrage Don.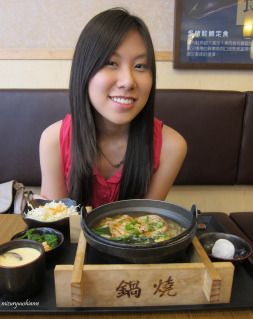 After that, we took the MRT to 中正紀念堂站 (Chiang Kai Shek Memorial Hall Station). Took only about 5 minutes. Haha. Way fast. Anyway, we headed there, and the first impression we got were- so many old folks here. HAHA. We saw almost no youngsters. Oops. Anyway, it was quite a hot day, so we walked around and took some photos. =)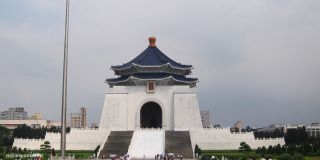 Not sure why, but these buildings kind of remind me of the show's , 步步惊心, architecture. Lol. =P
After sight-seeing, we headed over to Taipei 101, by taking MRT to 市政府站 (Taipei City Hall Stn). After alighting, we headed to exit 2, then turn right and walked along the main road. We were looking out for a bus stop with free shuttle service to Taipei 101, and there was already a queue there. Haha. Well, it is afterall a free bus service. =P So we boarded the bus with a electronic sign that says "Free 101". It was about a 10 minutes ride, and we got to see the Taiwan CBD area. Heh. =) Then we reached our destination!! Haha. We were contemplating on going up Taipei 101, but there was a flat rate of about 400 TWD per adult to go up the tower. So we decided against it. Another thing was because there were so many tour groups too! And they were super rowdy!!! No prize on guessing what country they were from. Sigh. D=
So we walked about Taipei 101 for awhile, pretending we were rich and walking along the famous brands, Miu Miu, Prada, Gucci, Hermes, etc. etc. Haha. You get the idea. Haha. But ya, we were mostly there for the air-con. =DD Oops. Anyway, we decided to get along with our itinery, and our next stop was 国父纪念馆 (Sun Yat Sen Memorial Hall). It was a 5-10 minutes walk from Taipei 101. Haha. I got a brochure of Taipei 101 and there was a map, showing that Sun Yat Sen Memorial Hall was quite near. So, we decided to walk there. Anyway, that place was so big!! =D Great part terrace and so many dogs!! =DD Haha. Let the pictures do the talking!! Hee.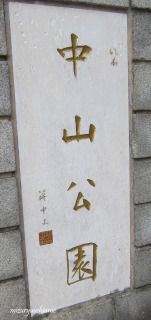 Nice view of Taipei 101 from Sun Yat Sen Memorial Hall.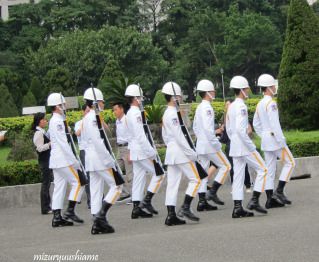 Marching soldiers at about 5pm, signalling the end of the day where they lowered the Taiwan flag. =)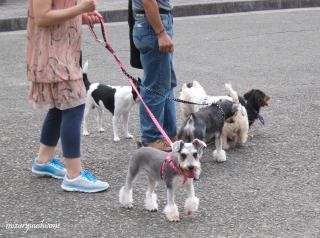 Awwww. These dogs were a few of those we saw there!! /swoons
Anyway, it was about 5.30pm, and we were freaking hungry. So we decided to go to Raohe Night Market. We took MRT from Sun Yat Sen Memorial Hall Station to Houshanpi Station and exited from Exit 1. After that, we walked straight, cross the very big road. There should be a stall at the diagonally right hand side (a yellow signboard with a large bearded guy. Hahaha). Walk straight, cross one more road. Around here is the Wufengpu area. Forget that for now, just walk all the way straight (seriously), no turns. We walked past a park that is just beside the Wufengpu Shopping Distict, along the road, cross another road. Here you should be able to see the Songshan TRA Station. When we first reached here, we were a bit lost, so we headed downstairs to ask the information counter. Haha. Apparently we entered from the East exit of the station, but in order to get to Raohe Night Market, we had to exit from the West Exit. So ya, once we exited, there were signs directing us (along with the traffic) to the Night Market. We then crossed a very small road, walked along the pedestrian walk till a rather large road where there was a policeman directing traffic (even though all the traffic lights were in perfectly working order). LOL. From here, the Raohe Night Market sign (see below), is already observable. So we walked towards it, and our eating feast began!!

First stall we saw. THE FAMOUS PEPPER GRILLED MEAT BUN!!! Think it was 80 TWD each.


The ingredients. Om-nom-nom! We bought one each. Super nice!!


Forgot the exact English name for it. But its actually Chicken Breast (that looks like a hotdog), wrapped in Chicken Skin, that has many different flavours to choose from. There's Salt and Pepper, Spicy, Wasabi, etc. We bought 3 for 100 TWD.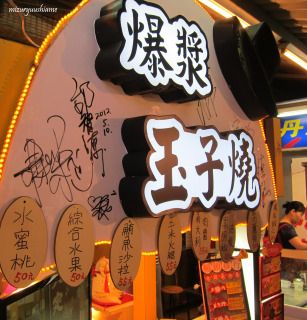 This was the best thing I have ever eaten! Yu Zi Shao! This was advertised by 康熙來了 (Kang Qi Lai Le), and specifically Raohe Street Night Market!! Apparently this episode was broadcasted the night before ONLY! So imagine how lucky we were =D Haha. So ya, ordering this, made us wait for about ONE AND A HALF HOURS!! But it was worth it la. HAHA. =P


The flavour we ordered: Ming Tai Zi! Heh. This was after the 1.5h wait.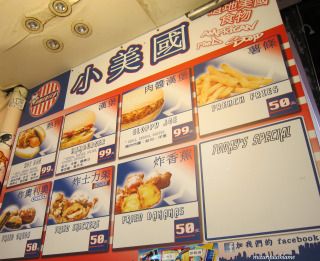 We ordered Fried Oreo and Fried Banana from here! Haha. This was also a past recommendation from 康熙來了, so you can see the owner taking photos with Taiwanese actors and actresses. Heh. =)


Oyster Mee Sua. Holy nice~ WAY BETTER than those found in Singapore /melts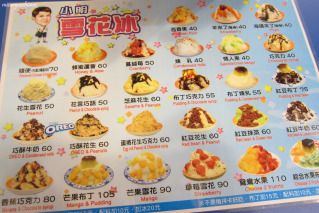 Finally, dessert time!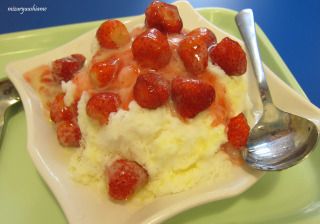 Strawberry Milk Shaved Ice. Holy sweet ending to a great night of food!!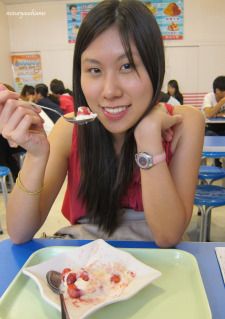 ME!!


Bought this for breakfast tomorrow!
After all the eating, it was about 10pm, we walked back to Houshanpi station, and I got distracted, so we walked about Wufengpu for a while, and I managed to buy one top! ONLY 290 TWD~~ Less than 15 bucks please!!! Hurrah!! Then we walked back to Houshanpi station, for real this time, and took MRT back to Ximen Station. Headed back to our hotel for a good rest!
Finally, day 4 of my Taiwan trip. Sorry for taking uber long to update the entire trip. Been rushing out my URECA Research Paper, and being a noob, it took me about 2 weeks to get it written up and finalised. Horrible me!! Now, finally submitted and accepted on the last date, 30th June. And during the period of writing up the report, I had the decency to fall sick. BOO! So ya, feeling slightly better, but still having sore throat and runny nose. Had to miss my sbs friends' bbq getaway today too. Dang, the weather in Singapore is really unforgiving, really!! But on a side note, I headed to TKGSSB concert yesterday night (2nd July 2012) at Esplanade with Minfei! Yay TKGSSB!! =D They got Gold with Honours in the VERY recent (30th June 2012) National Band Competition too! So proud to be a TK girl, and a band member to boot! Hurrah! =D