Holidays
Taiwan
Taiwan Day 1: Arrival
00:36
Day 1 of Taiwan Trip (22nd May 2012, Tuesday) Our flight was scheduled at 8:55am at the Budget Terminal, Tiger Airlines. So we headed there...
Day 1 of Taiwan Trip (22nd May 2012, Tuesday)
Our flight was scheduled at 8:55am at the Budget Terminal, Tiger Airlines. So we headed there, courtesy of my Mom, at 6:45am. Checked in our one and only luggage, requested for Emergency exits seats (which have leg space as big as Business Class in normal airlines) and headed to McDonalds for breakfast. Haha. For those who want to know, we only bought one luggage of 20kg that is to be shared between us. Also, for those who wish to have comfortable leg space, do request for Emergency exit seats, its VERY comfy, the only problem is that you cannot have any hand-carry bags under your seat, all bags have to be stored in the upper compartment. Well, that's in case if there really is an emergency and you have to pull the emergency exit gate. But choy!! Lol.

Anyway, we headed in and was on the flight to Taiwan. Took about 4h 50mins, give or take a few minutes. Got our luggage and headed out to the Arrival Hall. Okay, so the first few things you have to do is :Get a MAP and buy an unlimited 3G phone card!! We bought 无线上网卡 from 遠傳電信, 7 days for 600TWD with free 400TWD for international and local calls.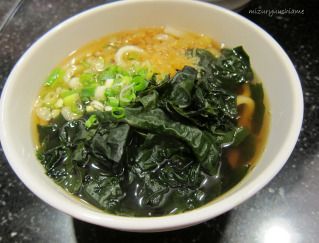 Anyway, don't have to worry too much, the people there at the booth are very friendly and will help to find the best plan for you ! =) The lady at the booth helped me out by setting up the new SIM card.
After that, we were ready to leave the airport to check into our hotel, Han She Business Hotel. So we went down the escalators and found our way to a few booths that sells bus tickets. We settled for Kuokuang (国光) bus and bought tickets to go to Taipei Main Station(台北車站) which cost us 125 TWD per person.
Here are the tickets (that were torn already. LOL)
It was an approximately 50 minutes ride to Taipei Main Station in which we promptly alighted (with the entire bus, so no point being worried that you will get lost =])

border="0" alt="Photobucket"/>
Taipei Main Station
By then, we were super duper hungry because it was about 2pm. So we found a relatively cheap restaurant for our lunch, Japanese food! Yes yes, after reading my past few posts, you would know that I am a sucker for Japanese food. =X Heh.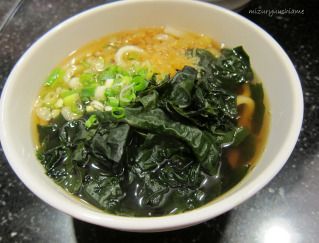 Here's my bowl of Seaweed Udon which cost me 135 TWD.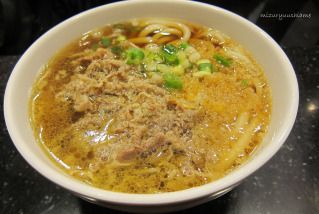 This is Da's Beef Udon which cost 155 TWD.
Both bowls of Udon were superb, even better than the Tempura Udon I often eat in Sushi Tei in Singapore (I'm sorry Sushi Tei, you have quite a lot of room for improvement!). =X Haha. After that, we cleared our own bowl and cutlery and made our way to Taipei Main Station MRT. We asked at a Visitor's Centre that provided us with directions to get there. And really, you MUST ask for directions!! Taipei Main Station is like a maze, there are 3 types of trains here, one is the MRT(Mass Rapid Transit) which connects the whole of Taipei, and the other two trains TRA(Taiwan Railway Administration) and HSR(Taiwan High Speed Rail) that connects the entire Taiwan. Both Da and I got our EasyCard from the Passenger Service Counter. We requested for the Student card by showing our NTU Matriculation Cards.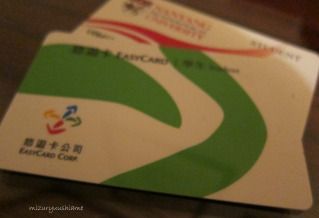 Pardon the blur-ness, but that's how a student EasyCard looks like
So ya, we took the MRT, along the Blue Line, towards Yongning direction. One stop, ad we arrived at Ximen Station. Then from there, we exited the station via Exit 6, and we crossed one small road and walked all the way straight(crossing one more road). Han She Business Hotel is actually quite hard to locate because it is located within a small lane. Anyhow, I forgot to take a photo of the Hotel from the street, so here's one from Trip Advisor. :P
Anyway, my bf was quite tired after the flight, so we took some time to unpack and wash up. =) Our room was quite decent, given the price of about 94SGD per night for two. But the main point was that our hotel was only 5 minutes walk to Ximending Shopping District. =D Haha. So after resting for about an hour, we walked around Ximending, which allegedly caused me to buy a maxi skirt. Oops!!! =X Then we got a call from our friends who were already at Taiwan. They were attending the 百萬大歌星 recording from 12pm to 6pm. So we headed out to meet them at Taipei Main Station and we continued taking the MRT to Zhongxiao Fuxing Station, also along the Blue line, but in the opposite direction. Then we headed to Shinkong Mitsuokoshi shopping mall where we had a simple dinner.

My Korean Kimchi with Pork Rice


Da's Korean Beef Rice


Kailing's Japanese Rice Set


Bao Wen's Japanese Rice Set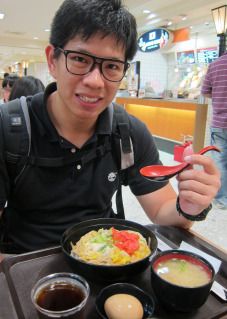 Apparently it was "Be a Geek Day" HAHA!


For your info, only my spectacles are real. LOL~
After the meal, we headed back to Ximen Station, and Kailing suggested going for a drink. Guess she wanted some alcohol. Lol. So the 4 of us went to the Ximen Red House Theatre (紅樓劇場).

And at the back of this building, there were many pubs to choose from.So we settled with one, and basically had a few drinks (other than Kailing, all our drinks were non-alcoholic) and talked. =)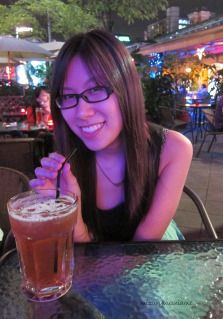 Me with my Honey Green Tea =)


Da's Hazelnut Milk Tea =)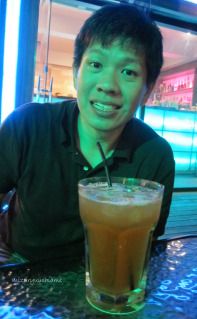 Bao Wen's dunno-what Green Tea. Which tasted real weird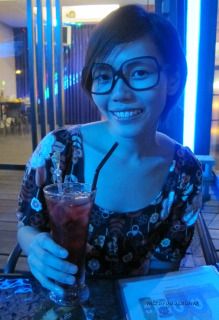 Kailing's alcoholic drink, and she turned quite red after that. LOL
Anyway, Kailing ordered another alcoholic drink, while we struggled to finish our gigantic cups of drinks. P.S. Drinks here are so much cheaper than pubs in Singapore!! So if you ever get the chance, do come here for a few drinks at night. Haha. After that, we headed back to our hotel, by then it was way past midnight, and we were all tired out. Haha. Anyway, will update with the rest of the days when I'm done editting the other pictures. Till then~ =)
Oh ya, for those who want the map for the MRT in Taipei, here it is. =)